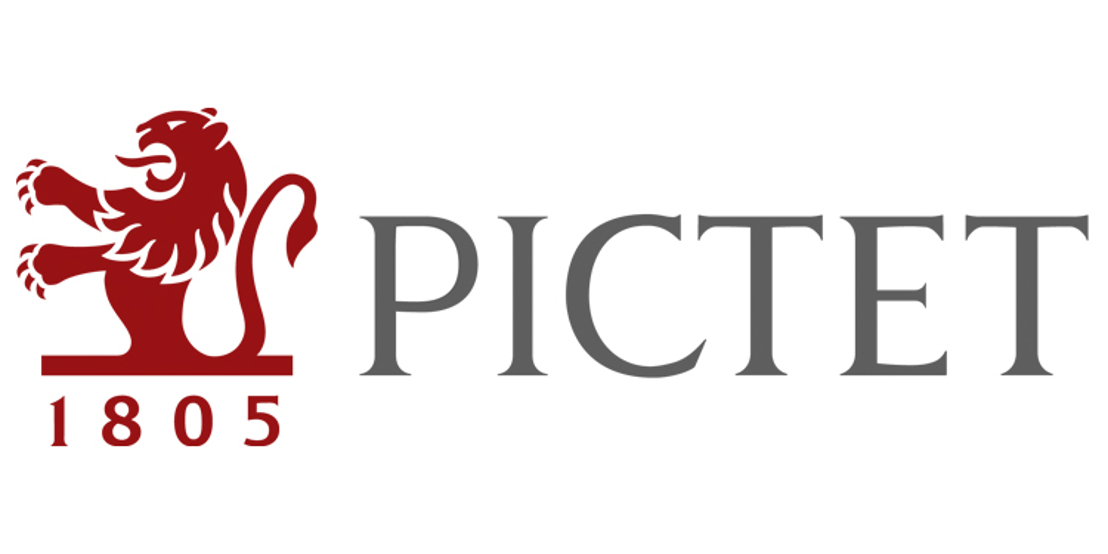 Pictet-Digital: Why we believe some internet players are more immune to inflation, and will continue to take the lead
4 points to keep in mind with the Pictet-Digital Fund and why we believe only some internet players are more immune to inflation and higher costs, and will continue to take the lead over others.
China represents a great risk reward opportunity

A year of heightened regulatory scrutiny in the Chinese internet sector and concerns around the macro environment has led to a negative short-term impact on profits. While the political calendar remains important to monitor, the impact of these regulatory constraints now seems more than priced in by historically low valuations, providing an attractive risk reward profile for the sector. Indeed, the new regulation means that internet related service providers will be able to develop themselves in a healthier environment, setting the scene for more durable growth. Pictet-Digital does not believe that the regulators intend to stifle growth in the sector, as technological innovation remains a key priority of China's official Five-Year Plan.
Inflation: Pictet-Digital is relatively immune to cost inflation while being exposed to reopening benefiting from higher IT and discretionary spending

From a cost perspective, the internet industry is generally unaffected by traditional drivers of cost inflation like raw materials, energy or labour costs. Instead, the main source of cost inflation comes from the rising cost of customer acquisition – a consequence of slower overall internet time growth (now growing at 6-7%). Within the US Internet sector, high-margin software players with solid pricing power such as Adobe and Salesforce should weather any persistent inflationary environment. And within the Chinese Internet sector, we're optimistic about Alibaba, Tencent, Baidu, NetEase or JD.com's ability to improve monetisation. Chinese internet users have sticky habits by nature and we expect industry leaders to be able to pass on any customer acquisition costs. We also have limited exposure to supply chain bottlenecks.
First-party data platforms: Pictet-Digital is selectively adding the best players

Today, higher competition between platforms will favour the biggest players especially those with first-party data. Unlike third-party data that is often available to many different companies, first-party data is collected with direct consent from consumers, through interactions on apps and websites, and in response to marketing initiatives in advertising and e-commerce space. When used responsibly, first-party data helps build direct relationships with customers, create value, and boost advertising less performance. The data is more relevant and services more reliable with less fake clicks, less fake followers, more relevant ranking and understanding about user preferences and user behaviours. This creates more traffic covering customer acquisition costs and bandwidth costs, which generates better data analytics, which translates into better returns on investments.
Traffic vs conversion rate
Pictet-Digital is selective when looking at large apps/platforms' business models as some of the growth doesn't look sustainable long term. When looking at some social media platforms/large apps, especially those with poor messaging platforms, they end up with poor granularity on their datasets. High traffic platforms for mini videos or stories for example do not convert into meaningful conversion rates needed for long term sustainable business models. Funny posts or stories do not provide a lot of data about user purchase intentions or preferences. These data sets which you get more readily from large social media platforms with strong messaging services embedded, can produce strong monetisation while traffic alone creates weak monetisation.

An example to illustrate the 4 points above and why we are invested in Alibaba but not Pinduoduo Inc (PDD). The number of users is the same for PDD and Alibaba (about 800 million active buyers), but spending per user is 2.000 RMB/year for PDD versus 10.000 RMD/year for Alibaba. And purchase frequency is 100x per year for Alibaba versus and 30x per year for PDD. So there lies the big difference. PDD's variety of products offered is not as rich as Alibaba's. PDD needs to expand the offering. They do not sell electronic products and, as a result, the purchasing frequency is too low. PDD could add more products by getting brands from wholesalers and distributors, but they would need to invest a lot to achieve this.
Press contacts:

Olivier Duquaine Managing Director, Backstage Communication

Gunther De Backer Partner, Backstage Communication
Disclaimer
This marketing material is issued by Pictet Asset Management (Europe) S.A.. It is neither directed to, nor intended for distribution or use by, any person or entity who is a citizen or resident of, or domiciled or located in, any locality, state, country or jurisdiction where such distribution, publication, availability or use would be contrary to law or regulation. The latest version of the fund's prospectus, Key Investor Information Document (KIID), annual and semi-annual reports must be read before investing. They are available free of charge in English on www.asset- management.pictet or in paper copy at Pictet Asset Management (Europe) S.A., 15 avenue J.F. Kennedy, L-1855 Luxembourg, or at the office of the fund local agent, distributor or centralizing agent if any. The KIID is also available in the local language of each country where the compartment is registered. The prospectus and the annual and semi-annual reports may also be available in other languages, please refer to the website for other available languages. Only the latest version of these documents may be relied upon as the basis for investment decisions. The summary of investor rights (in English and in the different languages of our website) is available here and at www.assetmanagement.pictet under the heading "Resources", at the bottom of the page. The list of countries where the fund is registered can be obtained at all times from Pictet Asset Management (Europe) S.A., which may decide to terminate the arrangements made for the marketing of the fund or compartments of the fund in any given country.
The information and data presented in this document are not to be considered as an offer or solicitation to buy, sell or subscribe to any securities or financial instruments or services. Information, opinions and estimates contained in this document reflect a judgment at the original date of publication and are subject to change without notice. Pictet Asset Management (Europe) S.A. has not taken any steps to ensure that the securities referred to in this document are suitable for any particular investor and this document is not to be relied upon in substitution for the exercise of independent judgment. Tax treatment depends on the individual circumstances of each investor and may be subject to change in the future. Before making any investment decision, investors are recommended to ascertain if this investment is suitable for them in light of their financial knowledge and experience, investment goals and financial situation, or to obtain specific advice from an industry professional. The value and income of any of the securities or financial instruments mentioned in this document may fall as well as rise and, as a consequence, investors may receive back less than originally invested. Past performance is not a guarantee or a reliable indicator of future performance. Performance data does not include the commissions and fees charged at the time of subscribing for or redeeming shares. Any index data referenced herein remains the property of the Data Vendor. Data Vendor Disclaimers are available on assetmanagement.pictet in the "Resources" section of the footer.
This document is a marketing communication issued by Pictet Asset Management and is not in scope for any MiFID II/MiFIR requirements specifically related to investment research. This material does not contain sufficient information to support an investment decision and it should not be relied upon by you in evaluating the merits of investing in any products or services offered or distributed by Pictet Asset Management.