What are the risks in investing in emerging Asia?
South and East Asia's breakneck development over the past few decades has been a blessing for the billions who call it home. It has also brought with it challenges that governments have to tackle head on if this trend of superior growth is to be sustainable. The birth rate in the region is falling and its population ageing fast. Then there's debt. A considerable amount of China's growth has been driven by borrowing, recently among households. Longer term, meanwhile, countries across the region need to improve governance standards to make the leap to fully developed economies. Along the way, they'll also have to tackle their share of climate change.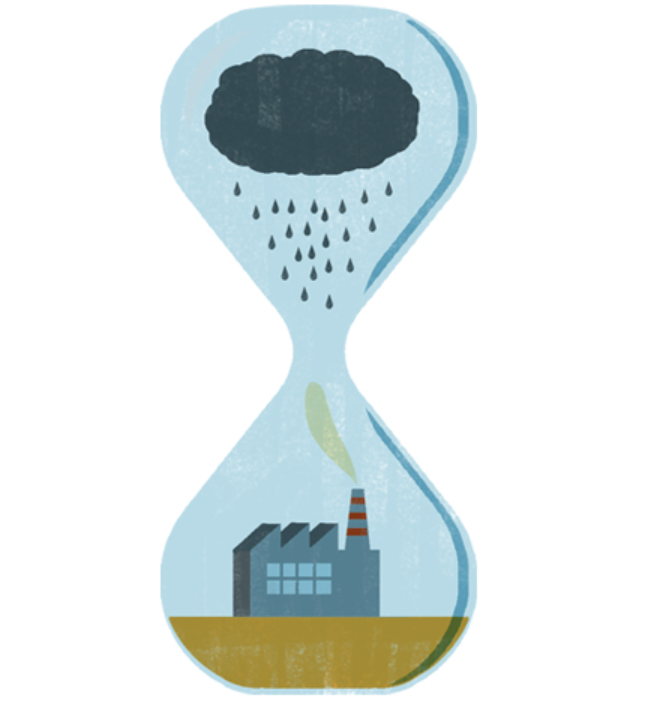 Asia's ESG gap
It is not a surprise that Asia, along with the majority of emerging countries, scores poorly on ESG metrics. Countries at an earlier stage of development typically put economic development at the top of their priorities and in doing so can easily overlook the impact of growth on the environment and social wellbeing. Their political and market institutions do not always ensure good governance – of which transparency is a key factor. We strongly believe that superior ESG scores will ultimately lead to superior performance and appeal to a new class of investors for which ESG is a pre-requisite for any investment decision.
Asia's difficulties on the ESG front are clear and significant. But what really matters in our view, like most things in the world of investing, is the direction of travel. And on this, long-term investors might take some solace from the fact that although Asia lags on ESG scores, it is also improving the fastest among regions.
Fig. - Pictet Asset Management composite ESG scores*, scale 1-10, higher scores equal better ESG performance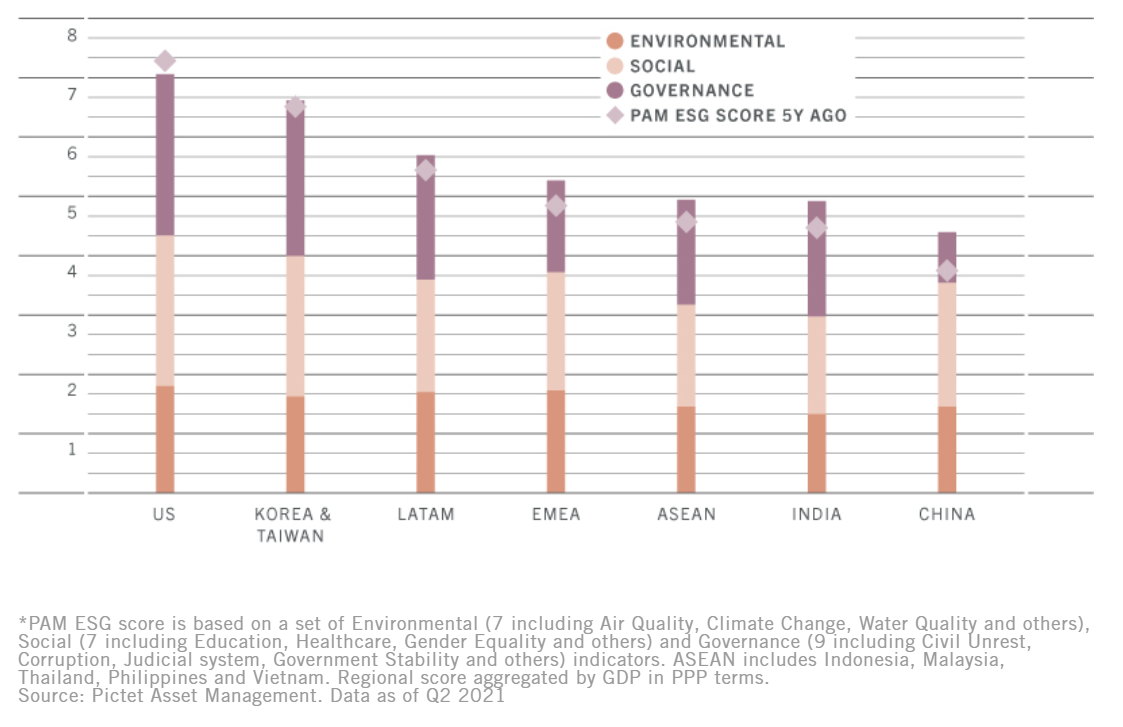 Press contact:

Gunther De Backer Partner, Backstage Communication